We are ready to head into Spring!  You could win two top of the line bikes!
It's easy; just enter to win below and on Monday, May 1, Dana and Mugs will draw a winner LIVE on Morning's with Dana and Mugs.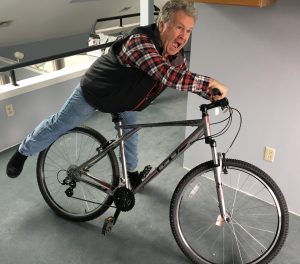 A $1000 Value! No purchase necessary!
One Fuji Crosstown comfort performance bike and One Timberline Composite Men's XL bike.
Could be yours!
Dana and Mugs are excited to tell you about these bikes, listen here!
*Note: Only one entry per person. Official Contest Rules
Disclaimer: Email and contact information will not be shared elsewhere.