Sunday's 10 a.m. to 12 noon.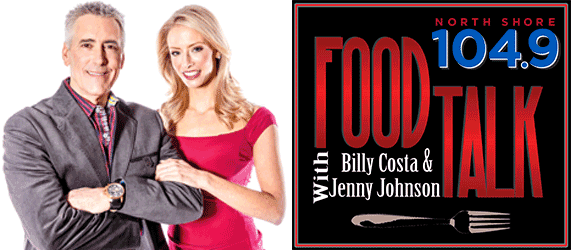 About Food Talk:
Every Sunday 10 am to noon, Billy Costa and Jenny Johnson discuss all things relating to local and destination dining through interviews with restaurant patrons and owners. Open discussion about where to dine, what restaurants are excelling in their menu items, where to find the best Martinis, and everything "FOODIES" want to know about the North Shore, Merrimack Valley, Southern New Hampshire and beyond. This is not just a food show, this is a lifestyle show!
Food Talk is Your Show
Want to weigh in with your opinion about a recent dining experience? Be sure to call in during the show at 1-800-370-1049.
Never miss a show! Catch up on our SoundCloud.