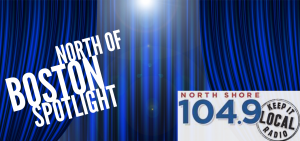 The North of Boston Spotlight is a new featured designed to put a spotlight on businesses North of Boston.
We live North of Boston…so let's shop, eat and have fun in our own backyard!
Plus, if you want us to shine the spotlight on your business, just email sales@northshore1049.com
Spotlights are coming soon…so keep checking back.