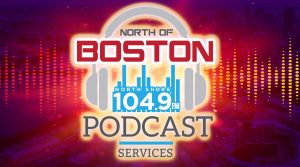 Custom Podcast For Your Business
North Shore 1049 FM now offers state of the art Podcast Services for your business. North Shore 1049 will produce your 30 minute podcast in our state of the art Broadcast Facilities. 
Podcast Includes:
One hour of studio time with a producer.
Audio and Production services 
Delivery of 30 minute Audio Versions of  Podcast Produced with graphics so that you may distribute the episodes to various outlets. 
Why Should your business create a Podcast:
-Improves Public Speaking Skills 
-Creates Engagement with employees, customers, and prospects 
-Markets your business without the expense of print or the mail 
-Amplifies your marketing through social media 
-Builds credibility as a reliable source in your industry 
-Cost Effective 
Recommended Frequency of Podcast:
-Two 30 minute Podcast per month create regularly scheduled content without overwhelming your potential audiences. 
Investment: $200 per month net (minimum 12 months) for 24 episodes annually delivered in audio format. 
Your Business Gets Its Own Podcast Every two weeks all year long! 
Email sales@northshore1049.com to set up a free consultation.