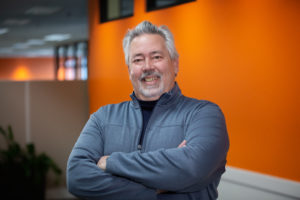 At Home
Sundays 7:00 – 7:30am
At Home with John Haley is brought to you by Aubuchon Hardware and was created to brighten your Sunday morning with colorful discussions regarding everything from paint to hardware and all of the projects in between.
Your host, John Haley, is the Paint Training Manager at the Aubuchon Hardware Company and has been in the contracting world for over thirty years, primarily as a painting contractor. Throughout the past three decades, John's paint business has worked with the finest interior designers in New England and has applied thousands of gallons of various paint products for both interior and exterior projects.
Each week John will focus on a variety of project-related topics and will put you in touch with real professionals who can provide you with solid guidance and insight to help you with your next endeavor.
For questions or to get in touch with John, please email him at: john.haley@aubuchon.com
To find an Aubuchon Hardware location near you, please visit: hardwarestore.com