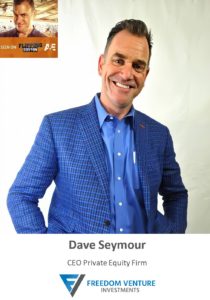 Real Estate Revealed with Dave Seymour from A&E's Flipping Boston
Saturday's from 11am-12p.m. Get the real deal about investing in commercial property through Real Estate Revealed hosted by Dave Seymour the Star of A&E's Flipping Boston and CEO of Freedom Venture Investments in Danvers.
Ever wonder how to create cash flow outside of your job income or a retirement plan? Have you considered large commercial real estate assets? Do you know about alternative investment strategies? Tune in for all the answers plus Dave's London wit for a laugh or two. His pledge is to find the fun in funding. Real Estate Revealed is unlike any other financial or property program you've heard before! Smarten up your real estate know how by tuning in every Saturday.
Dave will share the power of real estate investing to create long-term, stable financial wealth. Whether you are active or passive in the market Dave will uncover lots of little known secrets that will inspire you to hear more!
For investment details, visit info.freedomventure.com/104.9 Or call his team at 781-922-4418.